Serving Industry Since 1971 - Partnered with Sullair Since 1978
Read More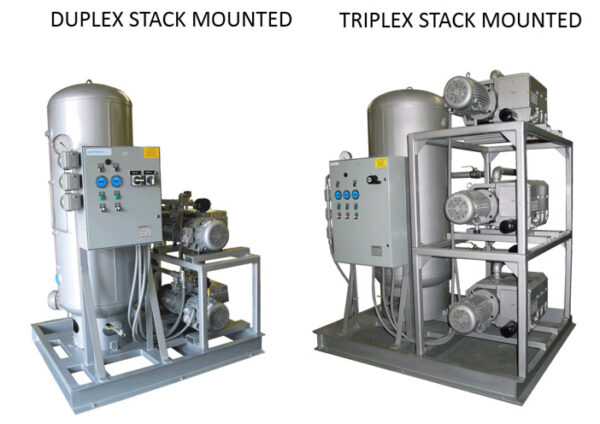 AIRTECH DUPLEX & TRIPLEX TANK MOUNTED ROTARY VANE VACUUM SYSTEM
Single stage oil flooded vacuum systems have been a staple in many of the above mentioned applications and industries for over 50 years. These systems are designed in various configurations to save space – Vertical or Horizontal Tank Mounted or Expandable – Stacked or Base Mounted. Years and years of reliability make these systems a wise choice with only minimal maintenance necessary.
INTERESTED IN THIS PRODUCT?
Get In Touch
For any general questions about our products or services, please fill out the form below and we will get back to you as soon as possible.