Blake & Pendleton remains open 24/7 and will continue to supply and service the industries critical to getting our nation through the Covid-19 crisis.
Read More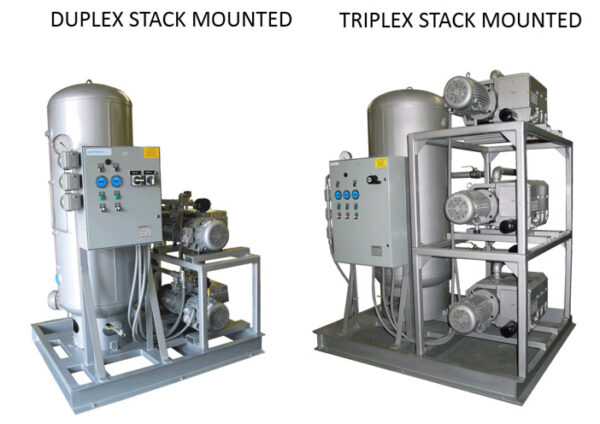 AIRTECH DUPLEX & TRIPLEX TANK MOUNTED ROTARY VANE VACUUM SYSTEM
Single stage oil flooded vacuum systems have been a staple in many of the above mentioned applications and industries for over 50 years. These systems are designed in various configurations to save space – Vertical or Horizontal Tank Mounted or Expandable – Stacked or Base Mounted. Years and years of reliability make these systems a wise choice with only minimal maintenance necessary.
INTERESTED IN THIS PRODUCT?