Blake & Pendleton remains open 24/7 and will continue to supply and service the industries critical to getting our nation through the Covid-19 crisis.
Read More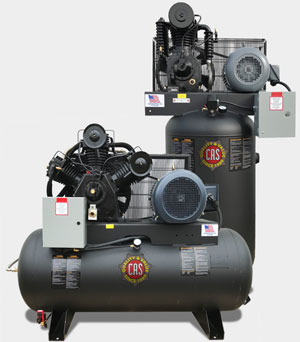 CAS INDUSTRIAL SERIES RECIPROCATING
The CAS Industrial Series compressors are designed for automotive and industrial applications. They are manufactured for durability and long life. The units feature some of the most heavy duty components found in piston compressors today. The units run at a low RPM to provide reliable air for your application.
INTERESTED IN THIS PRODUCT?