Blake & Pendleton remains open 24/7 and will continue to supply and service the industries critical to getting our nation through the Covid-19 crisis.
Read More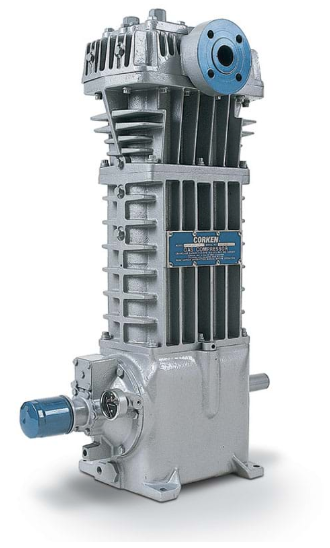 RECIPROCATING COMPRESSOR (VERTICAL)
Corken plain style vertical reciprocating compressor line is a single packed gas compressor and does not offer oil free gas compression. This packing configuration is typically used in non-corrosive, non-toxic applications where oil free service is not required and leakage containment is not critical

Plain style reciprocating gas compressors utilize one set of V-ring packing per piston rod and do not have a distance piece
If oil-free gas compression is required, a D-Style or T-Style vertical compressor is recommended

Up to 117 cfm flow range
Up to 1200 psig working pressure
Oil-Free Compressors
Up to 45 BHP
Used in tough applications such as handling toxic and corrosive gases
Can be double or triple packed depending on the severity of the gas being compressed
Can be used as a booster for higher discharge pressure applications
INTERESTED IN THIS PRODUCT?
Get In Touch
For any general questions about our products or services, please fill out the form below and we will get back to you as soon as possible.