Serving Industry Since 1971 - Partnered with Sullair Since 1978
Read More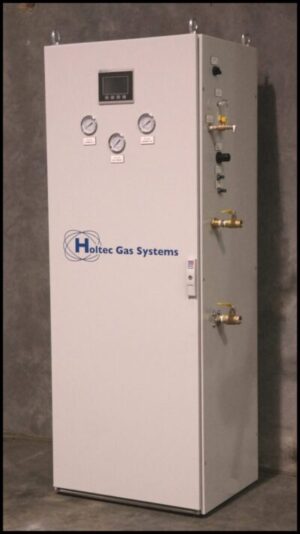 CompactBreeze™ Series - Holtec Nitrogen Generator
Using an in-house nitrogen generator to supply your nitrogen gas demand is the easiest way to reduce nitrogen related costs, and thus increase prots.
The CompactBreeze™ System has been specically designed to t the needs of small-to-medium sized businesses in order to eliminate barriers related to footprint, cost, and limited experience. All components are protected from ambient dust and inadvertant tampering.

All models in this range are conveniently packaged in a cabinet that can easily t through any standard door. With a small footprint, and One-Touch operation, installation and startup are a "Breeze"!
Purity
Nitrogen purity up to 99.999%
Application
Lab Applications
Low Flow Needs
Advantages
Easy Install
One-Touch Operation

Physical Characteristics

95°F Performance (SCFH)

INTERESTED IN THIS PRODUCT?
Get In Touch
For any general questions about our products or services, please fill out the form below and we will get back to you as soon as possible.