Serving Industry Since 1971 - Partnered with Sullair Since 1978
Read More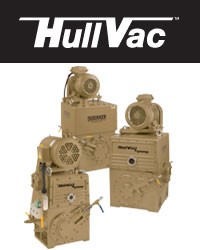 DEKKER HULLVAC SERIES HIGH VACUUM PUMPS
HullVac rotary piston vacuum pumps are engineered for a long life, top performance, low maintenance and ease of use. DEKKER offers a comprehensive selection of models with valuable features and expert after-sales service, including a standard three-year warranty — the best in the industry.
Single Stage Rotary Piston Vacuum Pumps
52 ACFM to 850 ACFM.
3 Horsepower to 40 Horsepower
0.045 Torr Base Pressure
Robust Design for Demanding Applications: Autoclaves, Freeze Drying, Engine Testing, Heat Treating, Thermoforming, etc.
Two Stage Rotary Piston Vacuum Pumps
32 ACFM to 340 ACFM
3 Horsepower to 20 Horsepower
0.0075 Torr Base Pressure
Improved Shaft and O-ring Sealing
Robust Valve Wear Plates
Improved Exhaust Valve Design
INTERESTED IN THIS PRODUCT?
Get In Touch
For any general questions about our products or services, please fill out the form below and we will get back to you as soon as possible.