Blake & Pendleton remains open 24/7 and will continue to supply and service the industries critical to getting our nation through the Covid-19 crisis.
Read More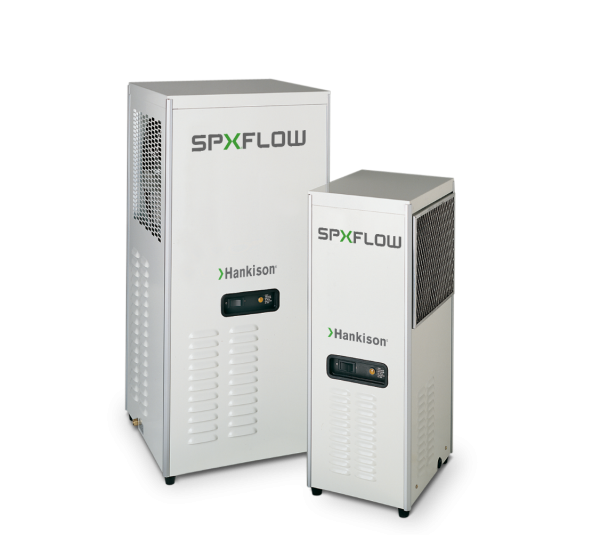 HIT SERIES HIGH TEMPERATURE REFRIGERATED AIR DRYER
Flow rates from 20-125 scfm
Ideal for reciprocating compressors
No separate aftercooler and separator required
Accepts high temperature inlet air, 180 deg F
Integrated 3.0-micron filter removes solid contaminants and 60% of oil aerosols
Continuously dries and cleans without adjustments
Eliminates the need to frequently replace media

Features
HIT (High Inlet Temperature) refrigerated compressed air dryers are compact with highly efficient heat exchangers, no internal mesh to foul. Heat exchange efficiency is increased by creating helix flow paths in counterflow arrangement. The two-stage separator/filter removes condensed oil ad water over a wide range of flows. A reliable condensate drain – air operated – automatically discharges water and oil from dryer without air loss and no timer to adjust. Our automatic refrigeration temperature control system maintains precise chilled air temperature that never needs to be adjusted for load, ambient or seasonal changes. No freeze-ups! A Hermetic refrigeration system requires no maintenance & no adjustments – it operates as reliably as your home refrigerator.
INTERESTED IN THIS PRODUCT?
Get In Touch
For any general questions about our products or services, please fill out the form below and we will get back to you as soon as possible.