Blake & Pendleton remains open 24/7 and will continue to supply and service the industries critical to getting our nation through the Covid-19 crisis.
Read More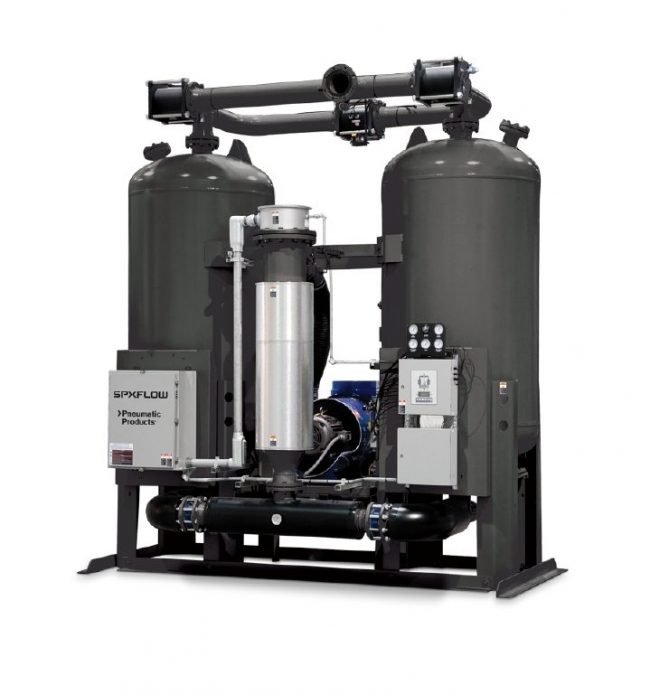 SPX FLOW CAB SERIES BLOWER PURGE AIR DRYERS
1,200 to 13,000 scfm Standard Flow Range
Standard Operating Pressure up to 150 psig
-40 Degrees F Outlet Pressure Dewpoint Available
Downflow Drying Design to Eliminate Bed Fluidization for Extended Desiccant Media Life.
ASME Coded Vessels with 1/16" Corrosion Allowance
Century Series Corrosion Resistant & Non-Lubricated Poppet-Style Valves with Stainless Steel Internals & Cycle Tested to Over 500,000 Cycles.
AMLOC Energy Management System for Energy Savings at Part-Load Operation. Probe Calibration is Not Required and Includes a Lifetime Warranty!
ADC SMarT Control System with Full System Diagnostic Capability & Operational History. Control System Includes Ethernet Communication and RS-485 Connectivity Allowing the Controller to Communicate with ModBus applications.
High Efficiency Prefilters & Afterfilters Included as Standard.
INTERESTED IN THIS PRODUCT?
Get In Touch
For any general questions about our products or services, please fill out the form below and we will get back to you as soon as possible.